Henri Matisse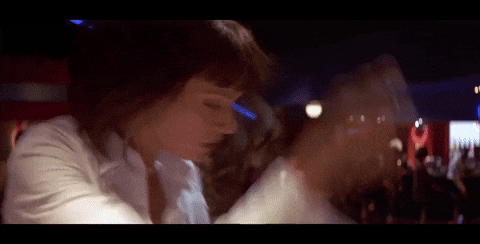 John 3:16
For God so loved the world, that He gave His only begotten Son, that whoever believes in Him shall not perish, but have eternal live. John 3:16 in other translations.
WEIRD STUFF PEOPLE DO
Brides for sale – Bulgaria's Roma marriage market | DW Documentary


PARAGRAPH TO INTRODUCE TOPIC WITH DEFINITION OF ONE TERM FROM A DICTIONARY LIKE WIKIPEDIA
The Urban Dictionary defines Marriage as "
The number one cause of divorce. The end of dating. The end of your sex life. Something I will never experience because, women for some reason, do not like me and I have become totally invisible to the opposite sex.
It has three phases: lust (when you are newlyweds) rust and dust. Which phase is your marriage in? Marriage is taken way too lightly in our society. Most peopledon't realize that marriage is the hardest commitment for anyone to make. Peopleoften treat marriage as a convenience rather than a covenant, thinking how they can benefit from marriage rather than how to meet the needs of your spouse. Anyone with half a brain and $50 for a license can get married but it takes realcommitment to make it work. The problem with successful marriage today is:
1.PRECONCEIVED NOTIONS OF WHAT IT WILL BE LIKE MIXED WITH POOR PREPARATION/PLANNING: It amazes than any state will make you study for a timeto get a drivers license but will instantly grant a marriage license for $50 and a blood test to any nieve couple stupid enough to marry, having the ability to ruin lives of future children and themselves if it goes wrong. The couple thinks all will be happily ever after and they will have a perfect family and live in the burbs with white, picket fences. They are willing to say their "I do's" at the altar without knowing what to do when the honeymoon is over and adversity and trials begin. You marry a sweet girl or nice guy at the altar and then, when they honeymoon is over and you return home, the person's real colors come out. Most couples don't discuss their goals for the marriage or even WHY they are getting married. They don't discuss issues of how they will raise their children, where they will live, how to budget their income, etc. Failed marriages are often the result of poor planning because the couple has not yet discovered, until it is too late, that they are not compatible for marrying each other.
2. LACK OF COMMUNICATION. It amazes me that we have invented technology for men on earth to talk to men on the moon but cant figure out how a couple can communicate at the dinner table. A bride-to-be doesn't discuss with her husband-to-be (or vice versa) what their needs are, what irritates her, what her sexual needs are, how they feel, how they relate to each other, their weaknesses, strengths, etc. They feel as though their emotional nudity will result in rejection. But communication is mandatory if you want to get to know the person with whom will spend the rest of your life.
FALLING IN LOVE IS NOT A REASON TO GET MARRIED. Any hormone-driven Harry can fall for anything in a skirt with lipstick and highheels. You can't live on lovebecause what are you going to do when you don't feel as though you are in lovewith your spouse at any time? There has to be more than love to proceed to marriage—a plan needs to be created. You need to determine what you want to accomplish in your future marriage and not just jump into it because you have the urge to merge. Ask yourself, "why am I wanting to marry this person?" As I said, there MUST be a goal or it WILL fail.
Marriage today has become a failed institution because our society has failed to "learn how to be married." People take it too light and treat it as a convenience rather than a spiritual covenant. Marriage is in awesome institution when it works but can be devastating to lives when it doesn't.
YOU MUST KNOW WHAT YOU ARE GETTING INTO AND WITH WHOM BEFORE WALKING DOWN THE ISLE WITH YOUR CINDERELLA/PRINCE CHARMING.
Marriage
is not to be
taken
lightly. You must
know
what you are getting into and with whom before walking down the isle with your Cinderella/Prince Charming.
by
krock1dk
December 19, 2007″ ACCESSED ON SATURDAY, MARCH 24
Job 21 and say: Naked I came out of my mother's belly, And naked shall I return there. Jehovah himself has given, and Jehovah himself has taken away. Let the name of Jehovah continue to be blessed.
22 In all this Job did not sin or ascribe anything improper to God.
Pop Culture Video (MP4) TRENDING OR COOL COMMERCIAL
10 CELEBS you didn't know were Moslem!
Weblink to Acai Berry (to follow)
ECO TOURIM STORY
WHAT IS ECOTOURISM? (THE HISTORY & PRINCIPLES OF RESPONSIBLE TRAVEL)

What is ecotourism? How does it work? Why does it matter? And how can we, as travelers, put the core principles of ecotourism into practice?
In recent years, the growth of interest in responsible travel has outpaced that of traditional sun/sand tourism by an increasingly wide margin.
With some experts estimating that ecotourism now represents 11.4% of all consumer spending, these sorts of questions have become more and more common. And, as we continue to see more negative impacts of mass tourism on beloved destinations around the world, the answers to these questions will become increasingly vital.
Part of the confusion surrounding sustainable travel is the plethora of names being used for it within the industry.
Ecotourism, a movement that began to take shape back in the 1980s, is the oldest and most commonly used word for it. More recent industry buzzwords include green travel, nature travel, responsible travel, ethical travel, mindful travel, conscious travel, pro-poor tourism, and many others.
Regardless of what you call it, the central concepts that these philosophies share in common are that the travel industry as a whole should adopt more environmentally friendly practices, protect the natural and cultural heritage of a destination, and support local communities.
With the United Nations designating 2017 as the International Year of Sustainable Tourism for Development, this seems like a great time to deepen the conversation about what ecotourism is and why it's important for the future of travel.
Here we'll explain the definition of ecotourism, examine its history and evolution, explore its core principles and benefits, and look at 10 ways that each of us as responsible travelers can ensure our adventures ultimately make a positive impact.
Emergency Management Spotlight
Emergency management is the organization and management of resources and responsibilities for dealing with all humanitarian aspects of emergencies (preparedness, response, and recovery). The aim is to reduce the harmful effects of all hazards, including disasters.
Free eBook Download (to follow) Planting Tip or Recipe
Pop Culture Karaoke Break (Tune and Lyrics)
[Verse 1:]
Now here's a tune about this shawty named renee
That I met one day
On my way back from John Jay
I'm peepin' shorty as she's walking to the train
I tap her on her shoulders
Excuse me Miss, but can I get your name
She said my name is Renee
I said I got a whole lot to say
So may I walk you to your subway
She said if you want
So yo, we started talking
I brought two franks and two drinks
And we began walking
I had to see where that head was at
Because the gear was mad phat
So we must chat about this and that
She told me what she was in school for
She wants to be a lawyer
In other words shorty studies law
I'm telling shorty I'm a writer
And as she's looking for the token
She drops a package of the EZ Rider
Covers her mouth with her name ring
I said, yo don't sweat the technique shorty rock
I do the same thing
But yet I use Philly Blunts
She said I never dealt with Philly Blunts
Because I heard that's for silly stunts
I said, nah they burn slower
Right now I really don't know ya
But maybe later on I can get to show ya
[Chorus:]
A ghetto love is the law that we live by
Day by day I wonder why my shorty had to die
I reminice over my ghetto princess everyday
Give it up for my shorty
[x2][Verse 2:]
Now we sittin' on train
Besides the fingernails
Now shorty got the hairdo of pain
Now understand she got flava
A tough leather jacket, with some jeans and a chain that her moms gave her
Got off the train about 6:34
She wasn't sure she had grub for the dog so we hit the store
Went to the crib
And turned the lights on
A crazy magazine stand
From Essence to Right On
A leather couch
Stereo system with crazy cd's
Understand kid
She got cheese
She said cheeks do what you want
She said I'm gonna feed the dog
I said alright well I'm gonna roll this blunt
She came back with strech pants and a ponytail, a t-shirt
A yo, Fam I got a tender-roni girl
We're sitting on the couch chattin
We're smoking blunts on her balcony
We're stearing at Manhattan
She started feeling on my chest
I started feeling on her breasts
And there's no need for me to stress the rest
A yo, I got myself a winner
We sparked a blunt before we ate
And a blunt after we ate dinner
She had a tattoo she only wanted Bo to see
But first dim the lights and turn up the Jodeci
I'm like whatever shorty rock
We can swing it like that
Cause on the real this is where it's at.
[Chorus x2]
[Verse 3:]
I woke up the next day on the waterbed
A letter's on the pillow
And this what the letter said
It said cheeks, I'll be home around two
You was deep in your sleep
So I didn't want to bother you
I left a number for shorty to call me later
Got dressed
Smoked a blunt
Then I bounced to the elevator
I got a beep around three
I'm asking shorty what's up with you
She's asking what's up with me
And now we been together for weeks
Candlelight dinner with my shorty
Crack a 40 with my naughty freaks
A man, I never been in love
But everytime I'm burstin' in and outta state
It's shorty that I'm thinking of
I'm hanging out with my crew
I get a beep from Renee
Because Renee uses code two
But yet I'm chattin' with her mom dukes
She said Renee has been shot
So cheeks, meet me up at St. Lukes
I jumps on the Van Wyck
I gotta make it there quick
A yo, this shit is gettin' mad thick
Not even thinking about the po nine
I'm doing a buck
Who gives a fuck
I'm smokin' boom and the whole nine
I gotta see what's going on
But by the time I reach the hospital
They tell me Mr. Cheeks
Renee is gone
I'm pouring beer out for my shorty who ain't here
I'm from the ghetto
So listen
This is how I shed my tears
[Chorus x2]
The Lord's Prayer
Matthew 6:9-13 (NRSV)
Our Father in heaven, hallowed be your name. Your kingdom come. Your will be done, on earth as it is in heaven. Give us this day our daily bread. And forgive us our debts, as we also have forgiven our debtors. And do not bring us to the time of trial, but rescue us from the evil one.
Legal Resource or TIP
No, but nobody care, particularly in Quebec. The Police Will Arrest You * You smoke in a car * You smoke around a park with kids * If they find that you have weed and they really don't like you. Almost nothing can be done, unless you've more th…
Real life of Skip Tracing Feature:
Article regarding Human Trafficking
What is human trafficking?
Human trafficking involves recruitment, harbouring or transporting people into a situation of exploitation through the use of violence, deception or coercion and forced to work against their will.
In other words, trafficking is a process of enslaving people, coercing them into a situation with no way out, and exploiting them.
People can be trafficked for many different forms of exploitation such as forced prostitution, forced labour, forced begging, forced criminality, domestic servitude, forced marriage, and forced organ removal.
"When I was 15, a woman who initially helped me sent me to England. On the first day in England, a man came, raped me and beat me – I was terrified. He forced me to have sex with lots of different men he brought to the house. It was horrible."

Grace, from Nigeria (name changed)
Contrary to a common misconception, people don't necessarily have to be transported across borders for trafficking to take place. In fact, transporting or moving the victim doesn't necessarily define trafficking.
When children are trafficked, no violence or coercion needs to be involved. Simply bringing them into exploitative conditions constitutes trafficking.
Trafficking for sexual exploitation gets much attention. However, the majority of people are trafficked into labour exploitation.
Many people who fall victim of trafficking want to escape poverty, improve their lives, and support their families. Often they get an offer of a well-paid job abroad or in another region. Often they borrow money from their traffickers in advance to pay for arranging the job, travel and accommodation.
When they arrive they find that the work they applied for does not exist, or the conditions are completely different. But it's too late, their documents are often taken away and they are forced to work until their debt is paid off.
Protect victims of trafficking
Join our campaign to protect and support the victims of trafficking in the UK.
Smuggling or trafficking?
People often confuse human trafficking and people smuggling. People smuggling is the illegal movement of people across international borders for a fee. On arrival, the smuggled person is free.
Human trafficking is different. The trafficker is moving a person for exploitation. There is no need to cross an international border. Human trafficking occurs at a national level, or even within one community.
Human trafficking in numbers
51% of identified victims of trafficking are women, 28% children and 21% men
72% people exploited in the sex industry are women
63% of identified traffickers were men and 37% women
43% of victims are trafficked domestically within national borders
(Estimates by The United Nations Office for Drugs and Crime (UNODC))
Find out more
Article regarding Domestic Violence
Domestic Violence and Abuse
Recognizing the Signs of an Abusive Relationship and Getting Help
Domestic violence and abuse can happen to anyone, yet the problem is often overlooked, excused, or denied. This is especially true when the abuse is psychological, rather than physical. Noticing and acknowledging the signs of an abusive relationship is the first step to ending it. If you recognize yourself or someone you know in the following descriptions of abuse, reach out now. There is help available. No one should live in fear of the person they love.
Understanding domestic violence and abuse
When people think of domestic abuse, they often focus on domestic violence. But domestic abuse occurs whenever one person in an intimate relationship or marriage tries to dominate and control the other person.
Domestic violence and abuse are used for one purpose and one purpose only: to gain and maintain total control over you. An abuser doesn't "play fair." Abusers use fear, guilt, shame, and intimidation to wear you down and keep you under his or her thumb. Your abuser may also threaten you, hurt you, or hurt those around you.
Domestic violence and abuse do not discriminate. Abuse happens among heterosexual couples and in same-sex partnerships. It occurs within all age ranges, ethnic backgrounds, and economic levels. And while women are more commonly victimized, men are also abused—especially verbally and emotionally. The bottom line is that abusive behavior is never acceptable, whether it's coming from a man, a woman, a teenager, or an older adult. You deserve to feel valued, respected, and safe.
Recognizing abuse is the first step to getting help
Domestic abuse often escalates from threats and verbal abuse to violence. And while physical injury may be the most obvious danger, the emotional and psychological consequences of domestic abuse are also severe. Emotionally abusive relationships can destroy your self-worth, lead to anxiety and depression, and make you feel helpless and alone. No one should have to endure this kind of pain—and your first step to breaking free is recognizing that your situation is abusive. Once you acknowledge the reality of the abusive situation, you can get the help you need.
Signs that you're in an abusive relationship
There are many signs of an abusive relationship. The most telling sign is fear of your partner. If you feel like you have to walk on eggshells around your partner—constantly watching what you say and do in order to avoid a blow-up—chances are your relationship is unhealthy and abusive. Other signs that you may be in an abusive relationship include a partner who belittles you or tries to control you, and feelings of self-loathing, helplessness, and desperation.
To determine whether your relationship is abusive, answer the questions below. The more "yes" answers, the more likely it is that you're in an abusive relationship.
Are you in an abusive relationship?
Your inner thoughts and feelings
Do you:
feel afraid of your partner much of the time?
avoid certain topics out of fear of angering your partner?
feel that you can't do anything right for your partner?
believe that you deserve to be hurt or mistreated?
wonder if you're the one who is crazy?
feel emotionally numb or helpless?
Your partner's belittling behavior
Does your partner:
humiliate or yell at you?
criticize you and put you down?
treat you so badly that you're embarrassed for your friends or family to see?
ignore or put down your opinions or accomplishments?
blame you for their own abusive behavior?
see you as property or a sex object, rather than as a person?
Your partner's violent behavior or threats
Does your partner:
have a bad and unpredictable temper?
hurt you, or threaten to hurt or kill you?
threaten to take your children away or harm them?
threaten to commit suicide if you leave?
force you to have sex?
destroy your belongings?
Your partner's controlling behavior
Does your partner:
act excessively jealous and possessive?
control where you go or what you do?
keep you from seeing your friends or family?
limit your access to money, the phone, or the car?
constantly check up on you?
Physical abuse and domestic violence
Physical abuse is the use of physical force against someone in a way that injures or endangers that person. Physical assault or battering is a crime, whether it occurs inside or outside of the family. The police have the power and authority to protect you from physical attack.
Sexual abuse is a form of physical abuse
Any situation in which you are forced to participate in unwanted, unsafe, or degrading sexual activity is sexual abuse. Forced sex, even by a spouse or intimate partner with whom you also have consensual sex, is an act of aggression and violence. Furthermore, people whose partners abuse them physically and sexually are at a higher risk of being seriously injured or killed.
It is still abuse if…
The incidents of physical abuse seem minor when compared to those you have read about, seen on television, or heard other women talk about. There isn't a "better" or "worse" form of physical abuse; you can be severely injured as a result of being pushed, for example.
The incidents of physical abuse have only occurred one or two times in the relationship. Studies indicate that if your spouse/partner has injured you once, it is likely he will continue to physically assault you.
The physical assaults stopped when you became passive and gave up your right to express yourself as you desire, to move about freely and see others, and to make decisions. It is not a victory if you have to give up your rights as a person and a partner in exchange for not being assaulted!
There has not been any physical violence. Many women are emotionally and verbally assaulted. This can be just as frightening and is often more confusing to try to understand.
Source: Breaking the Silence Handbook
Emotional abuse: It's a bigger problem than you think
Not all abusive relationships involve physical violence. Just because you're not battered and bruised doesn't mean you're not being abused. Many men and women suffer from emotional abuse, which is no less destructive. Unfortunately, emotional abuse is often minimized or overlooked—even by the person being abused.
Understanding emotional abuse
The aim of emotional abuse is to chip away at your feelings of self-worth and independence—leaving you feeling that there's no way out of the relationship, or that without your abusive partner you have nothing.
Emotional abuse includes verbal abuse such as yelling, name-calling, blaming, and shaming. Isolation, intimidation, and controlling behavior also fall under emotional abuse. Additionally, abusers who use emotional or psychological abuse often throw in threats of physical violence or other repercussions if you don't do what they want.
You may think that physical abuse is far worse than emotional abuse, since physical violence can send you to the hospital and leave you with scars. The scars of emotional abuse are very real, though, and they run deep. In fact, emotional abuse can be just as damaging as physical abuse—sometimes even more so.
Economic or financial abuse: A subtle form of emotional abuse
Remember, an abuser's goal is to control you, and they will frequently use money to do so. Economic or financial abuse includes:
Rigidly controlling your finances
Withholding money or credit cards
Making you account for every penny you spend
Withholding basic necessities (food, clothes, medications, shelter)
Restricting you to an allowance
Preventing you from working or choosing your own career
Sabotaging your job (making you miss work, calling constantly)
Stealing from you or taking your money
Abusive behavior is the abuser's choice
Despite what many people believe, domestic violence and abuse is not due to the abuser's loss of control over their behavior. In fact, abusive behavior and violence is a deliberate choice made by the abuser in order to control you.
Abusers use a variety of tactics to manipulate you and exert their power:
Dominance – Abusive individuals need to feel in charge of the relationship. They will make decisions for you and the family, tell you what to do, and expect you to obey without question. Your abuser may treat you like a servant, child, or even as his or her possession.
Humiliation – An abuser will do everything they can to make you feel bad about yourself or defective in some way. After all, if you believe you're worthless and that no one else will want you, you're less likely to leave. Insults, name-calling, shaming, and public put-downs are all weapons of abuse designed to erode your self-esteem and make you feel powerless.
Isolation – In order to increase your dependence on him or her, an abusive partner will cut you off from the outside world. They may keep you from seeing family or friends, or even prevent you from going to work or school. You may have to ask permission to do anything, go anywhere, or see anyone.
Threats – Abusers commonly use threats to keep their partners from leaving or to scare them into dropping charges. Your abuser may threaten to hurt or kill you, your children, other family members, or even pets. They may also threaten to commit suicide, file false charges against you, or report you to child services.
Intimidation – Your abuser may use a variety of intimidation tactics designed to scare you into submission. Such tactics include making threatening looks or gestures, smashing things in front of you, destroying property, hurting your pets, or putting weapons on display. The clear message is that if you don't obey, there will be violent consequences.
Denial and blame – Abusers are very good at making excuses for the inexcusable. They will blame their abusive and violent behavior on a bad childhood, a bad day, and even on the victims of their abuse. Your abusive partner may minimize the abuse or deny that it occurred. They will commonly shift the responsibility on to you: Somehow, their violent and abusive behavior is your fault.
Abusers are able to control their behavior—they do it all the time
Abusers pick and choose whom to abuse. They don't insult, threaten, or assault everyone in their life who gives them grief. Usually, they save their abuse for the people closest to them, the ones they claim to love.
Abusers carefully choose when and where to abuse. They control themselves until no one else is around to see their abusive behavior. They may act like everything is fine in public, but lash out instantly as soon as you're alone.
Abusers are able to stop their abusive behavior when it benefits them. Most abusers are not out of control. In fact, they're able to immediately stop their abusive behavior when it's to their advantage to do so (for example, when the police show up or their boss calls).
Violent abusers usually direct their blows where they won't show. Rather than acting out in a mindless rage, many physically violent abusers carefully aim their kicks and punches where the bruises and marks won't show.
The cycle of violence in domestic abuse
Domestic abuse falls into a common pattern, or cycle of violence:
Abuse – Your abusive partner lashes out with aggressive, belittling, or violent behavior. The abuse is a power play designed to show you "who is boss."
Guilt – After abusing you, your partner feels guilt, but not over what he's done. He's more worried about the possibility of being caught and facing consequences for his or her abusive behavior.
Excuses – Your abuser rationalizes what they have done. The person may come up with a string of excuses or blame you for the abusive behavior—anything to avoid taking responsibility.
"Normal" behavior – The abuser does everything he can to regain control and keep the victim in the relationship. He may act as if nothing has happened, or he may turn on the charm. This peaceful honeymoon phase may give the victim hope that the abuser has really changed this time.
Fantasy and planning – Your abuser begins to fantasize about abusing you again. He spends a lot of time thinking about what you've done wrong and how he'll make you pay. Then he makes a plan for turning the fantasy of abuse into reality.
Set-up – Your abuser sets you up and puts his plan in motion, creating a situation where he can justify abusing you.
Your abuser's apologies and loving gestures in between the episodes of abuse can make it difficult to leave. He may make you believe that you are the only person who can help him, that things will be different this time, and that he truly loves you. However, the dangers of staying are very real.
The full cycle of domestic violence: An example
A man abuses his partner. After he hits her, he experiences self-directed guilt. He says, "I'm sorry for hurting you." What he does not say is, "Because I might get caught." He then rationalizes his behavior by saying that his partner is having an affair with someone. He tells her, "If you weren't such a worthless whore I wouldn't have to hit you." He then acts contrite, reassuring her that he will not hurt her again. He then fantasizes and reflects on past abuse and how he will hurt her again. He plans on telling her to go to the store to get some groceries. What he withholds from her is that she has a certain amount of time to do the shopping. When she is held up in traffic and is a few minutes late, he feels completely justified in assaulting her because "You're having an affair with the store clerk." He has just set her up.
Recognizing the warning signs that someone is being abused
It's impossible to know with certainty what goes on behind closed doors, but there are some telltale signs and symptoms of emotional abuse and domestic violence. If you witness these warning signs of abuse in a friend, family member, or co-worker, take them very seriously.
Warning signs of abuse in others
People who are being abused may:
Seem afraid or anxious to please their partner
Go along with everything their partner says and does
Check in often with their partner to report where they are and what they're doing
Receive frequent, harassing phone calls from their partner
Talk about their partner's temper, jealousy, or posessiveness
Warning signs of physical violence. People who are being physically abused may:
Have frequent injuries, with the excuse of "accidents"
Frequently miss work, school, or social occasions, without explanation
Dress in clothing designed to hide bruises or scars (e.g. wearing long sleeves in the summer or sunglasses indoors)
Warning signs of isolation. People who are being isolated by their abuser may:
Be restricted from seeing family and friends
Rarely go out in public without their partner
Have limited access to money, credit cards, or the car
The psychological warning signs of abuse. People who are being abused may:
Have very low self-esteem, even if they used to be confident
Show major personality changes (e.g. an outgoing person becomes withdrawn)
Be depressed, anxious, or suicidal
Speak up if you suspect domestic violence or abuse
If you suspect that someone you know is being abused, speak up! If you're hesitating—telling yourself that it's none of your business, you might be wrong, or the person might not want to talk about it—keep in mind that expressing your concern will let the person know that you care and may even save their life.
Talk to the person in private and let them know that you're concerned. Point out the things you've noticed that make you worried. Tell the person that you're there, whenever they feel ready to talk. Reassure the person that you'll keep whatever is said between the two of you, and let them know that you'll help in any way you can.
Remember, abusers are very good at controlling and manipulating their victims. People who have been emotionally abused or battered are depressed, drained, scared, ashamed, and confused. They need help to get out, yet they've often been isolated from their family and friends. By picking up on the warning signs and offering support, you can help them escape an abusive situation and begin healing.
Do's and Don'ts
Do:
Don't:
Ask if something is wrong
Wait for them to come to you
Express concern
Judge or blame
Listen and validate
Pressure them
Offer help
Give advice
Support his or her decisions
Place conditions on your support
Source: NYS Office for the Prevention of Domestic Violence
Article on Notorious Human Trafficking Ring Profile
When a user clicks, someone gets paid

CREDIT: istockphoto
Brought to you by The Canadian Anglican Church ❤
Raw: British Royals Attend Christmas Service
Members of the British Royal Family attended Christmas Service in Sandringham on Monday. Prince Harry was accompanied by his fiancee, Meghan Markle. (Dec. 25)
Genesis 1:1-3
In the beginning God created the heavens and the earth. The earth was formless and void, and darkness was over the surface of the waters. Then God said, "Let there be light"; and there was light. Genesis 1:1 in other translations